Principal's Welcome
Welcome to Fountain Primary School and Nursery Unit where "we believe in each other".
Located beside the city walls in the heart of Londonderry, our school was opened in 1996 after an amalgamation of three local church schools: St. Columb's Cathedral School, First Derry, Carlisle Road. The city and local community has and will continue to play an important role in the life of our school.
We are a school of approximately 100 pupils and our dedicated staff aim to provide a happy, caring and secure learning environment for all children. Pupils are encouraged to achieve their potential and to become positive members of society. We aim to help them grow as young people all the way from Nursery to Primary 7. We also believe that learning in school should be a fun and positive experience for all children. Recently we have become a PATHS school and hope that this will help our children and give them the social and emotional skills they will need in the modern world.
In September 2019 we were recognised as a 'School of Sanctuary' for our efforts welcoming newcomers and our work with others in our community. Through Shared Education we have been working with Long Tower Primary School for over 30 years and understand the importance of promoting respect and understanding the diverse nature of our ever-growing community in Northern Ireland.
If you would like to visit us, please feel free to get in contact to arrange a visit or for us to answer any questions you may have.
Regards,
Stephen Torney
Principal
Upcoming Events...
Tuesday, 5th December 2023
Open Day (10am)
Wednesday, 6th December 2023
Open Day (1pm)
Our Latest Photographs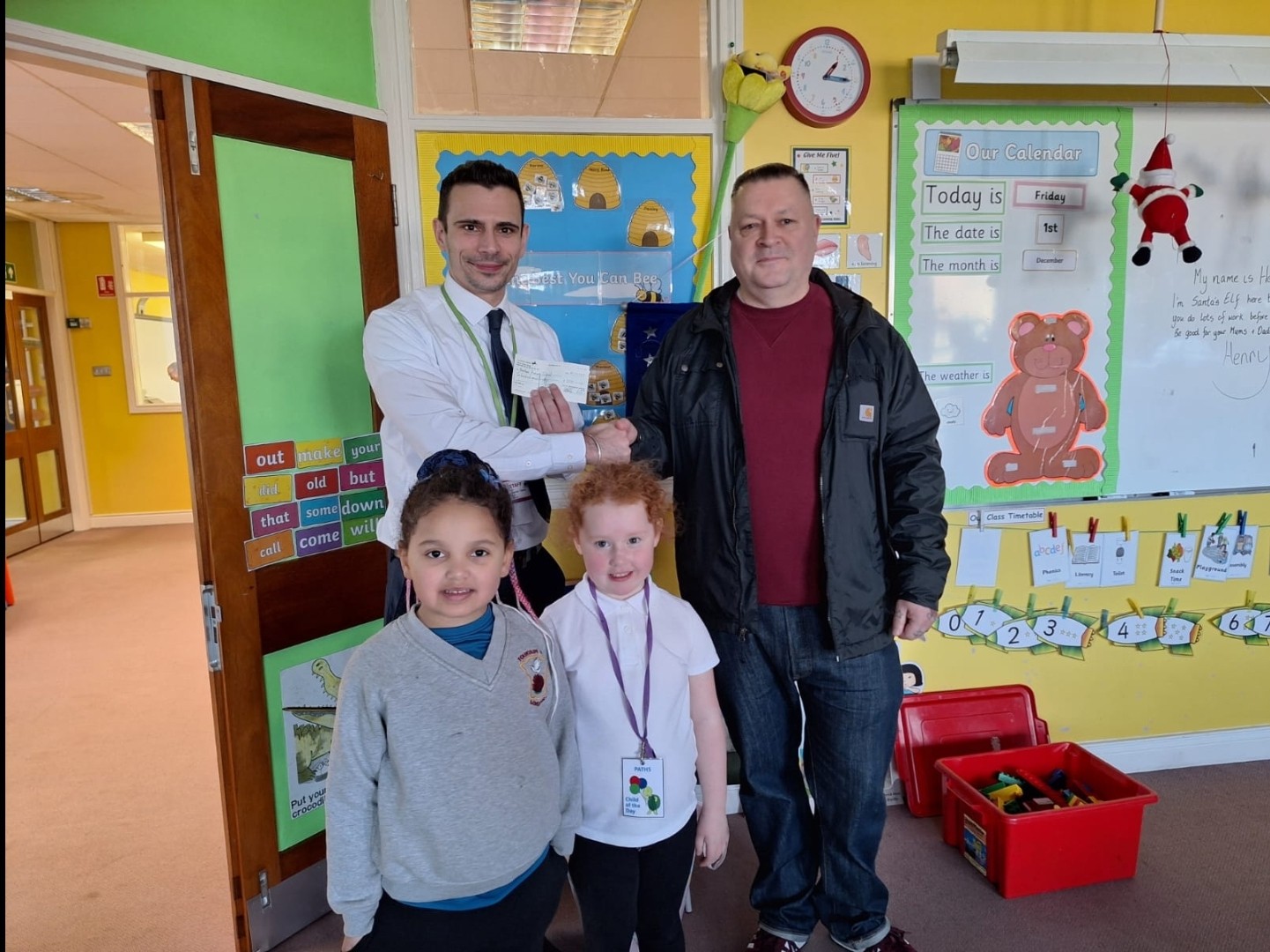 Fountain Primary School, 18 Hawkin St, Londonderry BT48 6RD Phone: 028 7137 4909