We Believe In Each Other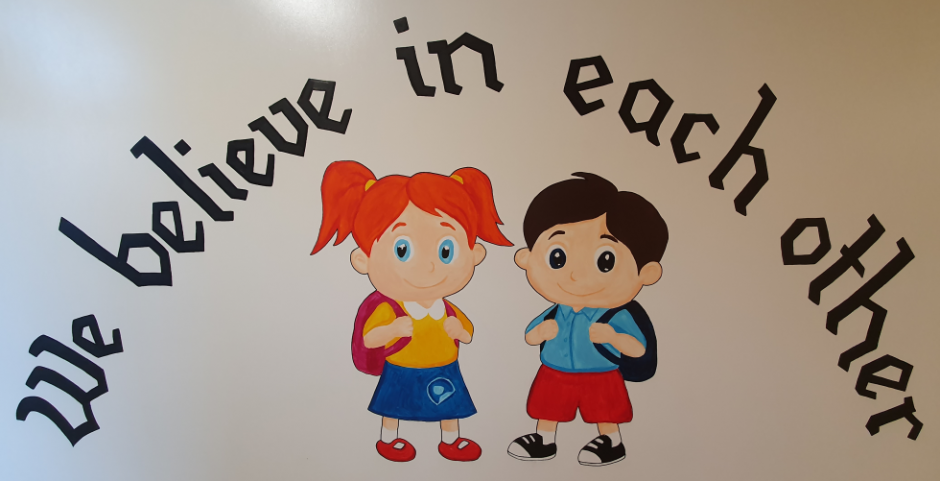 School Council
School Council
Our school council, like any council, is made up of members who have been elected by their peers to represent the views of the pupils of our school.
There are many reasons to have a school council and we think that Article 12 of the UN Convention on the Rights of the Child says it best:
Every child has the right to express their views, feelings and wishes in all matters affecting them, and to have their views considered and taken seriously. This right applies at all times, for example during immigration proceedings, housing decisions or the child's day-to-day home life.
The school council gives our children a voice on the issues which impact them.
As well as this, the council is a great way to for children to develop their leadership skills and can provide many developmental opportunities for pupils.
What makes a good school council representative?
Someone who:
is a good listener,

works well with others,

likes to help,

you can rely on,

communicates well with others,

has great ideas to share.
The goals of the school council are always to make the school the best it can be. We want to do this by helping people in our school and our local community in any way we can.
External Links:
UNCRC
https://www.unicef.org.uk/what-we-do/un-convention-child-rights/
Fountain Primary School, 18 Hawkin St, Londonderry BT48 6RD Phone: 028 7137 4909